Banana Island Escape- Learn the Emotional Side of 80/10/10 while Having a Blast
September 22nd - 26th 2017

Do you feel as though you need a "RESET" button?
Would you like food to taste terrific again, and for every meal to be a total treat?
Are your emotions on high since switching to mostly raw food?
Come to our Banana Island Escape and explore what drives your hunger while resetting your palette and digestion!
Dr. Douglas Graham has been successfully guiding people through the mental, physical, emotional, and spiritual challenges that accompany healthful eating for more than thirty years.

A week at Banana Island will change your eating patterns, but more important, it will change your relationship with yourself.
Price Starts at $520 and top out at $1500 for a private room with private bath. See Details HERE
*For full date & payment details, see "At-a-Glance Banana Island Escape 2017," below.

Explore what underlies the emotions that hold you back from being healthy, and overcome those issues in a safe, supportive environment of like-minded individuals.
Banana Island will give you everything you need to succeed!
Enjoy Banana Island with Dr. Doug Graham and friends from the 80/10/10 community!
This special retreat is one of our most popular because of the profound transformations people experience. Many people have heard of it, but very few have actually visited "Banana Island" with Dr. Graham. On The Island, you will experience a week of simplicity, while having tons of fun and learning all about bananas, nutrition, fitness, and health. There will be only a small group on Banana Island, so you will have plenty of opportunities to get to know Dr. Graham up close and personal. Meals will be simple and tasty, as we show you a wide variety of methods for enjoying the fantastic banana. (Yes, greens will be served too.) There will be optional fitness activities before each meal, and educational and social presentations after each meal. This is the event that will bring our community together, as we share the experience of life on The Island.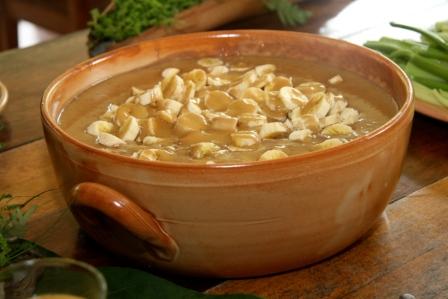 Have fun and bond with us as we feast on Nature's number-one superfood. Learn the history of Banana Island, its purposes, and why this amazing program works so well.
On Banana Island, not only will your relationship with yourself change for the better, but your appreciation for bananas will improve forever. If you are looking to bring sanity back to your eating habits, hoping to get a grip on your health, wanting to have fun with your 811 family, or just looking to bask in the glow of the 811 community, come to Banana Island.
"Banana Island was the best thing I've ever done for myself. I look forward to the next FoodnSport event I can attend."
—Karen Heap 2012 Banana Island attendee
What will I gain by attending the Banana Island event?
A week on The Island (a metaphor - not a real Island!) will give you a true baseline of your current level of health. Being on The Island for a week will renew your sense of true hunger while eating all you care for.
Your taste bud's sensitivity will heighten to full strength while on Banana Island. Not only will Banana Island improve your relationship with food, it will improve your relationship with yourself. The Banana Island experience will allow you to feel and know the pleasures of eating raw, and eating simply. By limiting food variables, you can determine the nature of many health issues.
Your digestive system will thank you for the rest it receives.
"I want to say after being home for a few days I feel I really learned a lot at Banana Island. And it feels like it sunk into the deeper levels, and that it will stick! I can't think of how Banana Island could be a more practical introduction to the 80/10/10 lifestyle. It was an excellent experience in every respect."
—Dave King 2012 Banana Island attendee
Need More Reasons to Join Us at Banana Island?
Learn at least 20 new ways to serve and enjoy your most beloved and respected banana. Spend mealtimes with Dr. Graham and members of the FoodnSport team. Enjoy the "camp-like" team atmosphere, where everyone pitches in and everyone benefits. Play new and fun fitness games with Dr. Graham before meals. Hang out with your 811 family in this relaxed and comfortable event. Engage in Q&A with Dr. Doug, and hear personal stories, every evening. Don't miss the educational presentations after breakfast and lunch each day!
Most everyone has struggled with their relationship with food in one way or another during their lifetime. And sometimes it becomes very difficult to create the life you really want, because you are unable to sustain healthy eating habits and create long-term success.
At Banana Island you'll get solid with your raw vegan diet in a safe environment and finally gain freedom from emotional eating that has likely been holding you back.
Gain command of the 80/10/10 lifestyle in an unforgettably enriching experience and make lifelong friendships, strengthened through shared experience and deep, focused discussions that will change your life -- forever.
Would you like to:
Kick-start your health and never look back?
Take back control of your life and your health?
Gain command of the 80/10/10 lifestyle in an unforgettably enriching experience?
Overcome what's holding you back, with expert guidance?
Experience true health and go home renewed, refreshed and vibrant?


Learn the Secrets Behind Sustaining an 80/10/10 Raw Vegan Diet!
Past Banana Islanders typically achieve much more than they ever expected from a week-long retreat. If these reported benefits speak to you, then Banana Island is right for you:
Feel more energetic than you have felt in a long, long time.
Wake up clear-headed, refreshed, and ready to take on the world.
Build a network of support for success with your diet, and your life.
Learn the importance of expressing the feelings you have been conditioned to bottle up inside. Vulnerability is power.
Experience satiation like you probably never have.
Experience the multifaceted joy that stems from simplicity in the diet.
Be empowered having experienced that eating simply is often more satisfying.
Appreciate how simplicity in the diet can free up energy to enjoy everything else you value.
Experience how profound a simple meal can be. The ambiance of it is beautiful.
Experience first hand the importance of leafy greens in the diet.
Gain from the experience of long-term 80/10/10 raw vegans by living and eating with them for a week.
Be able to show your family and friends how delicious and easy health can be.
Free Yourself and Create a Healthy Relationship With Food, Forever.

Dr. Doug Graham
Founder of FoodnSport, Dr. Graham brings to this event decades of experience working with thousands of people who want to overcome their roadblocks to health and vitality.
Dr. Graham studied nutrition, primarily to enhance his own sports performance, from an early age. In college, where he majored in Health and Physical Education, he took every nutrition course offered. Going through his chiropractic training, he again took every nutrition course offered, studying nutrition every year while going through school.
When his interest in natural hygiene took hold in 1981, he started studying nutrition from a new slant, and with profoundly greater understanding. During the past thirty years, Dr. Graham's interest and enthusiasm for nutrition has never waned. He has authored several books on nutrition, including Nutrition and Athletic Performance, and the best selling The 80/10/10 Diet.
Always one to see the big picture, Dr. Graham has become a leader in all areas related to food, farming, diet, nutrition, culinary skills, and even the related environmental sciences. There truly are few people in the world who have been so focused on helping people overcome health problems through proper nutrition, nor any who have followed their own advice so successfully.
Grant Campbell
Grant will be leading some of the classes on fitness science and nutrition. Also known as Raw Aussie Athlete, since moving on from his 15-year full time corporate job at IBM, Grant has been promoting better health through the 80/10/10 raw vegan diet lifestyle. Grant has been Vegan since 1999, 80/10/10 Raw Vegan since 2005 after listening to Dr. Graham's Perfect Health Program, and has been mentored by Dr. Graham since 2007.
He is an established ultramarathon runner whose video instruction and tips on running are included in our 80/10/10 Family Membership materials. As an extreme endurance athlete, Grant has participated in over 50 ultra running events from 50km to 140 miles consistently improving his results every year and plans to run a 100 mile race when he turns 100. Grant wants to help enable people to choose to be their best through education and support with FoodnSport as well as through his newsletter and retreats.
Professor Rozalind Graham
Rosalind is a mother, professor in Applied Nutrition, dance and fitness instructor and renowned Natural Hygiene teacher.
She has been eating and teaching raw food for more than half of her life. Among her specialties is the emotional aspect of living, eating disorders and the proper nurturing of children.
She is the author of the book "Stay fit after 50″ and a 2-disc set "Nurturing Peace", with lectures about raw parenting and cultivating inner peace.
Other Staff at This Retreat Include: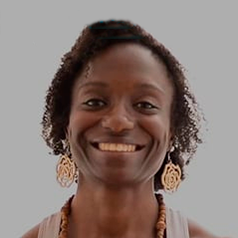 Lisa Holt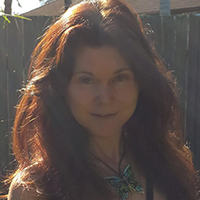 Janie Gardener
Our Family
Nothing can replace the feeling of sitting down with 40 other people who all believe in living well. The raw food lifestyle is often labeled as isolating, but at Banana Island, isolation is the last thing you feel. We generate friendships that last a lifetime, and we foster an environment where real community can be developed. Our staff and attendees will keep in touch with you throughout the year, helping you to achieve your goals, and strengthen your resolve. Here, you will never feel more at home away from home. And when you leave you will feel more connected than ever. So come to Banana Island and join the family.
At-a-Glance Banana Island Escape
DATES: September 22nd - 26th 2017
- Check in: September 22nd by 3 pm (doors open at 2 pm)
- Check out: September 26th by noon
PAYMENT DETAILS:
- 3 month payment plan option in cart
- PayPal Credit also available
See Our Cancellation Policy
Frequently Asked Questions (FAQs)
How many people attend Banana Island?
Banana Island will sell out and is limited to a maximum of 30 people, including work exchange attendees. We ensure a high ratio of staff/trainers to attendees so that your learning and hands-on experience is personalized and effective. We encourage you to place your deposit as early as possible to secure your spot in the program.
What are the accommodations like at the retreat center?
We have a few different indoor options, including several private double rooms (some with bathrooms), and a small dormitory. If we are very tight on accommodations, camping may be called for, which can be a very pleasant experience if this option interests you. If you wish to camp, you are perfectly free to bring a sleeping roll, sleeping bag and tent. If you are intending to camp, be sure to contact retreats@foodnsport.com as early as possible before the event to assist us in effectively allocating bedding.
Will I have my own room or will the rooms be shared?
All rooms except the Rose room are being booked as shared rooms. You have the option of booking both spots upstairs if available. Call us at 877-811-4569 or email us for more information about the rooms and rates.
Will I have access to a phone and the Internet?
Communication to the outside world from the retreat center will be available, but limited. We hope you will come to unplug and focus on making your Banana Island dreams a reality!

While wireless Internet is available, speeds are low and connections may drop from time to time. Cell phone coverage is patchy, with Verizon offering the best signal. A land line phone is available, but on a limited basis.