80/10/10 Food & Lifestyle Retreat
October 5th - 9th 2019

Are you getting into 80/10/10 - but want to accelerate your success?
Do you want to learn the tips & tricks to easily integrate 80/10/10 into your daily life?
Are you tired of eating the same salad every night?
Do you miss entertaining your friends?
Would you like your friends and family to crave your raw vegan creations, rather than fearing them?
Bring a loved one!
With this New 3-day intensive retreat, you'll return home fully prepared to create delicious and exciting meals that will keep you satisfied and that your friends and family will love! If you think eating 80/10/10 should be easier, more fun, and a lot more tasty, the 80/10/10 Food & Lifestyle Retreat is FOR YOU!
Early Bird Rates Valid till March 31st 2019 Rooms starting at $604.00 and top out at $2000 for a private room with private bath. See Room & Price Chart
*For full date & payment details, see "At-a-Glance 80/10/10 F&L," below.

The 80/10/10 Food & Lifestyle Retreat will give you everything you need to succeed - QUICKLY!
80/10/10 fare is revolutionary for its simplicity and ease in the kitchen, but people often believe they have to sacrifice celebrations, holidays, dinner guests and social gatherings in order to maintain the 80/10/10 lifestyle. This is why we created the 80/10/10 Food & Lifestyle Retreat -- so that you can experience that nothing could be further from the truth.
Led by Dr. Douglas Graham, this workshop-like program distills his years of experience in the kitchen and in social situations, so you can take them home to yours. Once you master the basics of the 80/10/10 lifestyle, you realize that it's not only rewarding, but also effortless. And you will understand why you follow 80/10/10 and feel confident that you are making the best choices you can.

Would you like to:
Gain confidence in the kitchen through hands-on experience and expert guidance?
Gain practical knowledge of produce selection, management and preparation to ensure you have the best experience with your food?
Experience eating prepared organic 80/10/10 raw vegan meals for breakfast, lunch and dinner every day?
Learn the secrets of enjoying a great social life on 80/10/10?
Develop effective communication skills for sharing your lifestyle choices with your friends, colleagues and loved ones?
Get an education in diet and lifestyle that will bring you health success for a lifetime?
Establish proven healthy eating patterns to take home with you?
Learn how to enjoy fitness at your level ?

The 80/10/10 Food & Lifestyle Retreat could be the most important step you take in your 80/10/10 journey. Without the ability to easily create tasty and satisfying food and maintain enjoyable and low-stress social interaction, many people find themselves feeling isolated, getting bored with their food, and reverting back to old unhealthy habits.
If you have a family that you want to share your 80/10/10 lifestyle with, they will be far more willing to be a part of your journey when you prepare delicious foods that even the most skeptical spouse or child will be amazed by.
Most "raw food" recipes try to recreate cooked-food favorites or rely heavily on foods that aren't particularly good for you (even though they may be raw). As a long-term strategy, this almost never works, because it's fundamentally based on heating your food, rather than celebrating the beauty of fresh, vibrant living fruits and vegetables.
Whole, Fresh, Ripe, Raw, Organic Fruits and Veggies Is the New Standard
At the 80/10/10 Food & Lifestyle Retreat, this is the foundation we base everything on, and we build your knowledge and skill from this healthy basic law: Whole, fresh, ripe, raw, organic fruits and veggies are the foods our bodies were designed to eat. They are our "species-specific" foods.
When you learn how to prepare simple or more complex meals with this principle as your guideline, everything changes and you harness the flavors, textures, and subtleties of raw foods like never before.
You begin to be able to create delicious, satisfying meals quickly and easily.
You learn to create dressings and sauces from whatever fresh ingredients you have available.
Learn the Secrets to Happily Living 80/10/10 -- for Life!
Participants in the 80/10/10 Food & Lifestyle Retreat will achieve so much in just three days! Here are a few of the things that you can look forward to:
Experience how amazing it feels to be immersed in a supportive and nurturing environment of seasoned experts.
Feel great when you look at yourself in the mirror because you are making nurturing decisions to be your best.
Finally overcome the challenges and frustrations resulting from your prior lifestyle choices.
Gain appreciation for the importance of eating greens daily.
Build a network of supportive, like-minded lifelong friends
Master the basics of the 80/10/10 lifestyle and realize that it is not only rewarding but also simple and easy.
Find joy in your fitness routines -- make consistent training effortless and emotionally rewarding.
Feel fully energetic and vibrant, knowing you can take on anything you want in life!
You Will Be on Your Way to a Lifetime of Success With 80/10/10

Food & Nutrition
Complete 80/10/10 meals are included in your 80/10/10 Food & Lifestyle Retreat investment, so you experience total immersion in the 80/10/10 raw vegan diet and lifestyle. We serve only in-season organic produce, and several of the local farms in the area also provide us with a variety of fresh organic fruits. Breakfast and lunch will display the season's finest fruits and greens. Dinner is always a surprise, as the head chef fulfills his or her commitment to making each meal more amazing than the last.
Dr. Doug Graham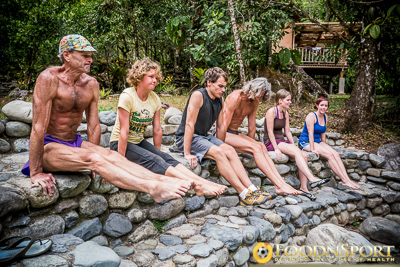 Founder of FoodnSport, creator of the 80/10/10 Food & Lifestyle Retreat, and author of The 80/10/10 Diet, Dr. Graham brings to this event decades of experience creating his "Simply Delicious" culinary style, and helping thousands of students worldwide to successfully integrate 80/10/10 into their lives -- while enjoying both their food and social interactions.
Dr. Graham is trained as a teacher and professional speaker, and he has been lecturing at health, fitness, and raw food events for more than 30 years. He is known for his work with world-class athletes, such as Martina Navratilova (tennis), Pam Boteler (sprint canoe), Ronnie Grandison (basketball), Doug Dickinson (track), Callie Withers (soccer), Bruce Hamilton (bowling), and for his seminal book, Nutrition and Athletic Performance.
Erin Volentine
We are pleased to welcome back Erin's more than capable hands, creativity, and mind to the kitchen this year as head chef! Erin started her journey towards a raw vegan diet over 12 years ago and says, "This change in diet/lifestyle has completely changed every aspect of my life for the better! I have lost weight, cleared up my chronic cystic acne, improved my athletic ability and digestion, gained greater mental clarity and a deeper connection to the world around me - just to name a few things! Because I have seen such a change in my life, I am extremely passionate about helping others do the same - one small change at a time!"
As one of our 80/10/10 Certified Life Coaching students, Erin has combined that training along with her training in yoga and hosts retreats of her own, does raw food catering, coaching and more. She says she loves yoga almost as much as she loves good food. Come join us and enjoy Erin's good food with all of us.
Other Staff at This Retreat Include: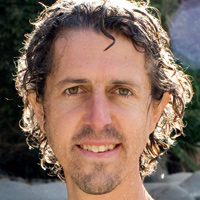 Grant Campbell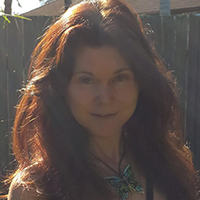 Janie Gardener
Our Family
Nothing can replace the feeling of sitting down with 40 other people who all believe in living well. The raw food lifestyle is often labeled as isolating, but at the 80/10/10 Food & Lifestyle Retreat, isolation is the last thing you feel. We generate friendships that last a lifetime, and we foster an environment where real community can be developed. Our staff and attendees will keep in touch with you throughout the year, helping you to achieve your goals, and strengthen your resolve. Here, you will never feel more at home away from home. And when you leave, you will feel more connected than ever. So come to 811 Food & Lifestyle and join the family.
Fall Retreat Testimonials
At-a-Glance 80/10/10 F&L
DATES: October 5th - 9th 2019
- Check in: October 5th by 3 pm (doors open at 2 pm)
- Check out: October 9th by Noon
PAYMENT DETAILS:
- 6 month payment plan option
- PayPal Credit also available
See Our Cancellation Policy
Frequently Asked Questions
How many people attend the 80/10/10 Food & Lifestyle Retreat?
811 Food & Lifestyle is limited to a maximum of 30 people, including work exchange attendees. We ensure a high ratio of chefs/trainers to attendees so that your learning and hands-on experience is personalized and effective. We encourage you to place your deposit as early as possible, to secure your spot in the program.
Will I have my own room or will the rooms be shared?
All rooms except the Rose room are being booked as shared rooms. You have the option of booking both spots upstairs if available. Call us at 877-811-4569 or email us for more information about the rooms and rates. See room chart here.
Will I have access to a phone and the Internet?
Communication to the outside world from the retreat center will be available, but limited. We hope you will come to unplug and focus on making your 80/10/10 Food & Lifestyle dreams a reality!