Health & Fitness Week – Come Play With Us
SEPTEMBER 13th - 20th 2018
Break through the challenges blocking you from achieving the health and fitness level you've always dreamed of – and deserve -- by learning the little-known secrets that will give you the edge you really need for success.
Price Starts at $1057 and tops out at $3500 for a private room with private bath. See Details HERE
*For full date & payment details, see "At-a-Glance 80/10/10 HFW," below.*

Health and fitness are your birthrights. Both are free to possess; you just have to earn them. Achieving either is almost impossible with all the misinformation and expensive gimmicks in the field. Our premier retreat, Health & Fitness Week, is designed to liberate you from costly supplements, superfoods, and gym memberships, as well as bulky equipment and boring routines.
Armed with a performance-tested, personalized fitness evaluation that you co-created with Dr. Graham and his top 80/10/10 fitness instructors, you'll smile every time you see yourself in the mirror – knowing you're on track to take your health and fitness to an entirely new level!
You'll smile every time you've been "playing" at one of your new "fun exercises" for an hour and you aren't out of breath and you still have a ton of energy left in the tank.
You'll smile when you can take on whatever life throws at you, knowing you have the health and vitality you need to take it on with plenty of get-up-and-go!
People have loved Health & Fitness Week since it began in 1996, and every year we deliver on our promise to make it better than the year before.
Health & Fitness Week is NOT just for athletic superstars.
People at every fitness level, from beginners to athletes, will thrive at Health & Fitness Week, because we limit our retreat size to less than 30, allowing us to focus on your personal needs. An amazingly supportive and nonjudgmental environment grows out of a common desire to be the best we can be, given the physical and emotional challenges each of us faces.
If you're a beginner and don't know where to start, this caring, supportive and safe environment is definitely the place to do it!
If you're simply looking to increase your enjoyment (and results) in your health and fitness endeavors – you couldn't find a better place to make that happen.
And if you're already very "fit" and want to take your performance to the next level, you can be sure we have the staff, programs, and experience to make Health & Fitness Week a turning point in your athletic journey.
This year's theme is the 4 S's Safe, Strong, Simple, & Satisfying!
When writing Prevention and Care of Athletic Injuries, I repeatedly stressed the fact that injuries are the worst of all possible setbacks.
We teach proper technique and stress the use of good mechanics at all of our events, specifically so that you can garner the most benefit, and be worry free when performing any activity. Regarding strength, be guided by the words of Dr. Leonid Matveyev, father of the periodization concept as used in modern fitness training: "Strength is the physical foundation for the development of the rest of the physical qualities." Serving Simply Delicious® raw organic food is our rule at all FnS retreats, and at Fit X we "keep it simple" by teaching you how to build your fitness without resorting to gimmicks, gadgets, or fancy machinery.
We teach you how to get better performance and more enjoyment out of your chosen physical activities, thus making fitness activities much more satisfying.and meaningful.
This Health & Fitness Week is destined to be the best one ever!
What makes FoodnSport events with Dr. Graham so different?
Why should you take a week out of your life to discover what you are really capable of? You could buy a lot of fruit with the money you'll spend to attend Health & Fitness Week …
If, for only a moment, you could feel what you will feel at the end of your Health & Fitness Week experience, this question would already be answered. But since you have to attend to really feel it, we'll answer it simply by saying:
You will spend a week with like-minded people from all walks of life, eating the most mouth-watering and beautiful 80/10/10 meals you could imagine. You will learn things while doing them, opening up a whole new understanding of what is possible to you and your loved ones when you have the right tools and knowledge. In this very small and intimate event, you will have direct access to Dr. Graham and some of the best 80/10/10 fitness and athletic instructors in the world, who will evaluate where you are and then devise a 100% personalized plan that will propel you into a level of health and fitness you have only dreamed of before.
As you probably know, Dr. Graham makes fitness fun, not work, so you know you'll have more fun, laughs, and pure enjoyment than you could ever expect at something called Health & Fitness Week !
Does that help paint a vibrant picture of why you HAVE to be there in September 2017?
This Is Not Just Another "Event"
This is a life-changing retreat that will affect every part of your life.
Just think about what a truly personalized, integrated health and fitness plan for can help you do:
Move past the blocks and plateaus and achieve the levels of fitness and athletic performance you really desire.
Finally overcome your fitness challenges and frustrations.
Gain understanding and practice of safe and effective training methods that support attaining your personal fitness goals.
Identify the weakest links preventing you from reaching your fitness goals, and learn how to overcome them.
Be empowered with newfound knowledge to train consistently with focus and intent -- giving you an edge in your athletic endeavors.
The immersion experience of this program empowers and inspires attendees with education and motivation to make the changes required to thrive in their health and fitness pursuits.
In addition, you get all of the following great features that make Health & Fitness Week something truly special:
A supportive community, regardless of your age or ability level, to help you achieve your personal goals.
Personalized training in small groups to meet your needs.
100% organic fruits and vegetables served at each meal.
B&B-style accommodations, with one roommate, possibly two.
Two focused lectures daily in nutrition and fitness theory.
Family and friends to support your raw fitness journey for a lifetime.
Massage and bodywork therapists available.
Food for your travels homeward.
What If After Just 1 Week You Could Leave With Powerful
Physical, Emotional, and Spiritual Changes That Would Last a Lifetime?
What if you could …
Finally overcome your fitness challenges and frustrations?
Cultivate self-confidence through building a fitter and smarter you?
Become empowered to take your fitness and health to new levels?
Gain emotional support from like-minded people?
Consistently build a fitter and healthier you with the powerful yet little-understood "training effect"?
Feel confident you understand why you follow 80/10/10 and that you are making the best choices you can?
Establish the habit of a regular fitness and nutrition routine?
Drive yourself with a bounty of reasons to achieve and surpass your fitness and nutrition goals?
Find joy in your fitness routines, making consistent training almost effortless and always emotionally rewarding?
Get motivated to make fitness a priority in your busy schedule
Experience how amazing it feels to be immersed in a supportive and nurturing environment?
Feel the freedom of finally being in control of your weight.
Feel good when you see yourself in the mirror, because you are making nurturing decisions to be your best...for yourself and others?
Feel fully energetic and vibrant, knowing you can take on anything you want in life?
Feel like the sky is the limit – stepping confidently forward into a bright and compelling future!

YOU WOULD FEEL AMAZING, knowing you had made such a valuable investment in your health and fitness!
Food & Nutrition
At Health & Fitness Week , you will truly understand the proper nutrition for effective training and recovery. And you will experience it at every meal!
Complete 80/10/10 meals are included in your Health & Fitness Week investment, so you experience total immersion in the 80/10/10 raw vegan diet and lifestyle. We serve only in-season organic produce, and several of the local farms in the area also provide us with a variety of seasonal organic fruits. Breakfast and lunch will display the season's finest fruits and greens. Dinner is always a surprise, as our head chef fulfills her commitment to making each meal more amazing than the last.
Your Personal Fitness
During the week, you will work with Dr. Graham and our specialized staff to:
Identify your personal fitness goals so you are very clear about what you want and why.
Create a personalized fitness plan based on your clearly defined fitness goals.
Build renewed enthusiasm and methods to develop your fitness, knowledge, and community of support.
Discover that your physical limits go far beyond what you thought.
Develop an understanding of the facets of fitness and body mechanics.
Gain hands-on experience in training methods taught and demonstrated by expert instructors.
Train with the confidence of knowing you will achieve your fitness goals.
Experience the power of knowing how to attain the body type and physique you truly desire.
Our Health & Fitness Week Trainers
We bring world-class trainers from diverse backgrounds to teach proper warm-up and cool-down techniques, strength training, gymnastics, muscular endurance, dance, yoga, and Feldenkrais postural alignment.
Dr. Doug Graham
Founder of FoodnSport, creator of Health & Fitness Week , and author of The 80/10/10 Diet, Dr. Graham brings to this event four decades of direct experience in the field.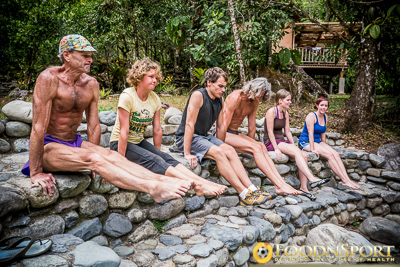 Dr. Graham understands movement as well as he understands the human body. A former competitive trampolinist and coach of seven national champions, Dr. Graham spent twenty years in private practice as a chiropractor. His undergraduate training in health and physical education combine with his chiropractic degree and his sports experience to give him a unique vantage point in the world of human performance.
Dr. Graham is trained as a teacher and professional speaker, and he has been lecturing at health, fitness, and raw food events for more than 30 years. He is known for his work with world-class athletes, such as Martina Navratilova (tennis), Pam Boteler (sprint canoe), Ronnie Grandison (basketball), Doug Dickinson (track), Callie Withers (soccer), Bruce Hamilton (bowling), and for his seminal book, Nutrition and Athletic Performance.
Lisa Holt
Lisa Holt is a women's fitness expert and champion fitness competitor who has helped thousands of women transform their bodies, while accepting their own beautiful selves.
Lisa has been honored with the NESTA Certified Personal Trainer and BodySport Contest Prep Coach professional designations and is active in fitness competitions.
From Lisa:
"Realizing my passion for physical fitness at a young age, I spent my childhood years playing on the monkey bars and climbing ropes during recess. I now love to engage in strength training, figure & performance competition, and the martial arts of kickboxing and Brazilian jiu jitsu.
"My utmost desire is to encourage and motivate others as they reach for their fitness goals. The road to the body you desire requires consistency and hard work, but the formula is simple. My experience, as both a competitive strength athlete and a longtime hair therapist, has given me the tools to connect, empathize, and nurture the drive in people."
Coach Selby
Coach Selby, Owner of StretchExpert, and Inspiration Coaching, will part of our team this year. He has been a dedicated athlete since 1968 and a health and fitness coach for over 20 years. He is a true standout in his field, demonstrating a great understanding of the dynamics of sports stretching and how it relates to maximizing performance. His total body stretching routine, based on the Active Isolated Stretching method, is leading-edge technology for the serious athlete.
Coach Selby is a fascinating person and a delight to work with. He graduated from the University of Miami and has a master's degree in spiritual psychology from the University of Santa Monica. Natural Hygiene came into his life at the very young age of 12, back in 1974.

"Sports stretching is my main focus. I got involved with it while I was attending University of Miami, where I played Division I basketball. I have explored yoga, pilates, the Alexander Technique, Rolfing, tai chi, sports massage, Hanna Somatics, and ultimately Active Isolated Stretching (AIS), in my search for ways to maintain and support the body for supreme athletic performance.
The skills I developed inside the clinical world of AIS have become central to how I take care of my body instrument. Doing the daily full body routine I created, in combination with an alkaline lifestyle, is a powerful recipe for any athlete who wants to perform well, recover fast, and feel amazing.
I am excited to again be part of Health & Fitness Week this year. It is always awesome to be with other people committed to a high level of health and fitness."
Erin Volentine
We are pleased to welcome Erin's more than capable hands, creativity, and mind to the kitchen this year as head chef! Erin started her journey towards a raw vegan diet over 12 years ago and says, "This change in diet/lifestyle has completely changed every aspect of my life for the better! I have lost weight, cleared up my chronic cystic acne, improved my athletic ability and digestion, gained greater mental clarity and a deeper connection to the world around me - just to name a few things! Because I have seen such a change in my life, I am extremely passionate about helping others do the same - one small change at a time!"
As one of our 80/10/10 Certified Life Coaching students, Erin has combined that training along with her training in yoga and hosts retreats of her own, does raw food catering, coaching and more. She says she loves yoga almost as much as she loves good food. Come join us and enjoy Erin's good food with all of us.
Other Staff at This Retreat Include: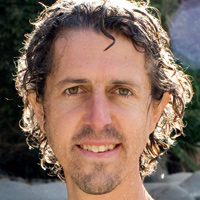 Grant Campbell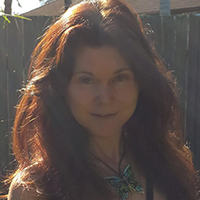 Janie Gardener
Our Family
Nothing can replace the feeling of sitting down with 40 other people who all believe in living well. The raw food lifestyle is often labeled as isolating, but at Health & Fitness Week isolation is the last thing you feel. We generate friendships that last a lifetime, and we foster an environment where real community can be developed. Our staff and attendees will keep in touch with you throughout the year, helping you to achieve your goals, and strengthen your resolve. Here, you will never feel more at home away from home. And when you leave, you will feel more connected than ever. So come to Health & Fitness Week and join the family.
At-a-Glance Health & Fitness Week 2018
Frequently Asked Questions
How many people attend Health & Fitness Week ?
HFW always sells out and is limited to a maximum of 30 people, including work exchange attendees. We ensure a high ratio of coaches to attendees so that your learning and training are personalized and effective. We encourage you to place your deposit as early as possible to ensure you secure a spot in the program.
What are the accommodation like at the retreat center?
You have a few different indoor options, including several private double rooms (some with bathrooms), and a small dormitory.
Will I have my own room or will the rooms be shared?
All rooms except the Rose room are being booked as shared rooms. You have the option of booking both spots upstairs if available. Call us at 877-811-4569 or email us for more information about the rooms and rates. See room chart here.
Will I have access to a phone and the Internet?
Communication to the outside world from the retreat center will be available, but limited. We hope you will come to unplug and focus on making your Health & Fitness Week dreams a reality!