6 Ways To Immerse Yourself In The Raw Lifestyle. : Find Health, Vitality, Fitness and Massive Amounts of Energy - The Easy Way
Published: Sat, 01 Aug 2015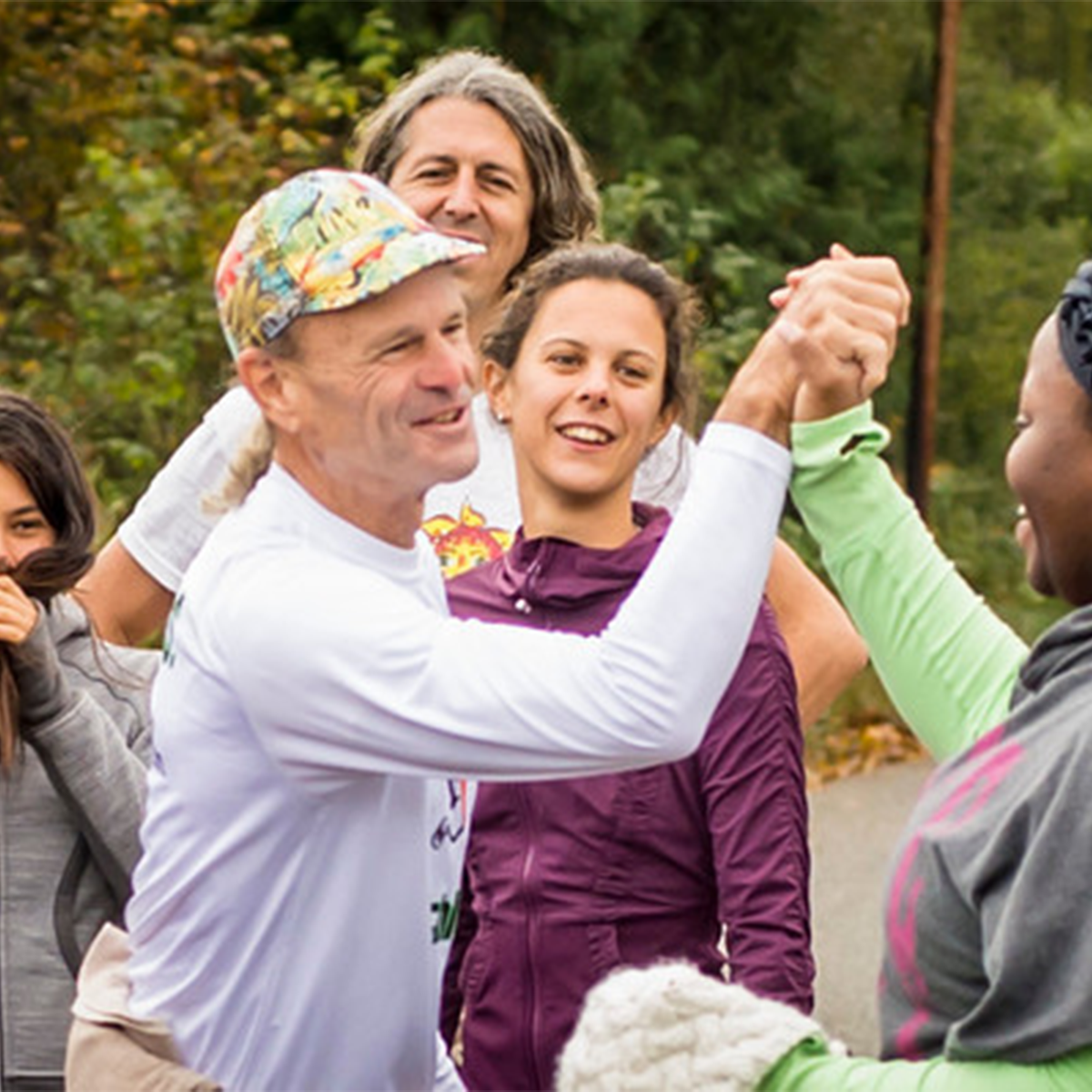 Immersion has been shown again and again to be the best way to make a change or to really commit to something new in your life, especially when it is a well-trained habit like eating.
And learning from those who have been truly doing it for decades, but were once where you are, is one of the second most tried and true rules for accelerated learning.
Dr. Graham has been living the raw vegan lifestyle fully for 30 years, but was once a "regular guy" when it came to diet-even when he was a gymnast and medaled coach.
As Dr. Graham recounts:
"Over 40 years ago now, I ate meat, fish, chicken, cheese, loads of candy, 3 meat sandwiches on a hard roll for lunch every day with butter and mayo. Ice cream several times per day, sometimes a quart or two per day. 2 pizzas for dinner was good. I ate tons of fruit and veg too, but I thought nothing of eating a pound of steak for dinner. I'd go to the local ice cream place (Buxton's) and eat their "impossible challenge" (The Big Bux) which you got for free if you ate two. I don't remember eating two, but one easy, and it was HUGE. I ate a lot of everything as an athlete kid, and had the acne to prove it. So I know what it takes to move from a really SAD diet to raw vegan."
The FoodnSport Team has all been living the lifestyle for 5 years plus and all came from various backgrounds of eating SAD (Standard American Diet), diabetic, sick, fat, tired-you name it!
They all understand and empathize with where you are at (wherever that is), but more importantly, they know what it takes and they know the tricks and tips to make it happen faster and more easy than anyone else. Dr. Graham has personally worked with thousands of people and knows what works, what doesn't and how to accelerate your results!
Recently we noticed that there wasn't one easy place to get a taste for Dr. Graham's FoodnSport Retreats, so here it is! Access some great videos, information and testimonials. Then link to the retreat pages for everything you need to know once you decide on a few favorites!
So, what is there to choose from?
If you're getting started, then the 80/10/10 Food & Lifestyle Retreat is for you. It takes the best tips and tricks, as well as the fundamental education you need to start off on the right foot and stay there. We cover social and family issues, food preparation and the importance of fitness. This is a full 3-Day Retreat from October 17th - 21st.
Dr. Graham Explains in the 80/10/10 Food & Lifestyle Segment of Retreat TV:
The 80/10/10 Food & Lifestyle Retreat
Runs From October 17
th
- 21
st
, 2015 (3 full days)
More Info:
http://foodnsport.com/store/retreats/80-10-10-beginner-3-day-retreat.html
If you're into Fitness, or just know that fitness is a part of your lifestyle that is missing or needs some help (it can be hard to get it right), then you should really consider the retreat that started it all - Dr. Doug's Premier Health & Fitness Week.
Some people have mistakenly thought this retreat is only for professionals or really "fit" people. While it's true that he's coached many professionals over the years, H&F Week is for ANYONE, and they've had people from every walk of life and of every shape and size who totally loved it - but most importantly - leave with a great fitness plan and the total confidence to execute it (plus immersion in everything 80/10/10).
Health & Fitness Week
Runs From September 26th - October 3rd 2015 (6 full days)
More Info:
http://foodnsport.com/store/retreats/health-and-fitness-week.html
Most of us have to deal with emotional eating, cravings, comfort food breakdowns and various food addictions from time to time. Sometimes they consume us and derail our best intentions. Without dealing with them, you often end up going back and forth for years. This can be blamed on "needing" certain foods, but it comes down to emotional eating of one kind or another.
Enter Banana Island Escape. No, you don't go to an actual island for this retreat (I have to admit, I thought that the first time I heard about it!). What you do is escape from the bonds of those eating issues and put yourself in a place where you can confront what's holding you back, overcome them and move forward to the lifestyle you really want and deserve.
Banana Island Escape
Runs From October 3
rd
- 10
th
, 2015 (6 Full Days)
More Info:
http://foodnsport.com/store/retreats/80-10-10-banana-island.html
Christina Carrillo-Bucaram (FullyRaw Christina) talks about her experiences with Dr. Doug at FoodnSport Retreats. Christina launched her career and has become very successful using the knowledge and skills she obtained at these retreats.
Diabetes is the fastest growing medical problem in America, and it's getting worse, fast. If you have Diabetes, are "pre-diabetic", or you have a loved-one or friend who has been condemned to the many long-term horrors of Diabetes (Diabetics are 50 percent more likely to die than non-diabetics) - then please listen to what Doug and one of his trusted Educational Staff have to say in this next video. Conquering Diabetes is an absolute life-changer, and that isn't hype - it's real.
Conquering Diabetes
Runs From September 11
th
- 18
th
, 2015 (6 Full Days)
More Info:
http://foodnsport.com/store/retreats/conquering-diabetes-retreat.html
Dr. Grahams Diabetes Info Sheet
:
http://www.foodnsport.com/diabetes
One of the most popular New Retreats started last year - the Women's Goddess Week Retreat. The name says it all. This Retreat is 100% geared toward women and the retreat staff such as Lisa Hold and Shari Lieberman "bring it" in every way for the Goddesses who attend. Every issue that matters to women - including specific fitness and emotional needs - are a core part of this amazing and much-loved retreat. Every woman who attended last year RAVED about it.
Womens Goddess Week
Runs From October 10
th
- 17
th
, 2015 (6 Full Days)
More Info:
http://foodnsport.com/store/retreats/womens-raw-health-fitness-retreat.html
Last but not least, Culinary Skills Week is an absolutely amazing Retreat. It's the longest - at 7 full days - and it's a total culinary journey. This retreat, like Health & Fitness Week, is often misunderstood. It is NOT a "professionals only" retreat - it's for anyone who has committed to eating raw vegan 80/10/10 and wants to still eat amazingly beautiful and truly tasty food. Plus, sharing and socializing over food is part of our culture, so being able to share your healthy, vital and DELICIOUS food with our family and friends is critical to your long-term success. THIS is what Culinary Skills Week is all about. Certainly, if you are considering (or are already) opening a raw food restaurant or doing catering, this retreat will prepare you for success, but having previous culinary skills is not required!
Replace that "lost in the raw food kitchen" feeling with total confidence.
Taught by Dr. Doug (30 year's experience) and professional Chef Alicia Ojeda - simply amazing!
Culinary Skills Week
Runs From September 18
th
- 26
th
, 2015 (7 Full Days)
More Info:
http://foodnsport.com/store/retreats/80-10-10-culinary-skills-week.html