Cucumbers with Mango-Tomato Sauce
by Dr. Graham and Janie Gardener
Published: Tue, 10 Mar 2015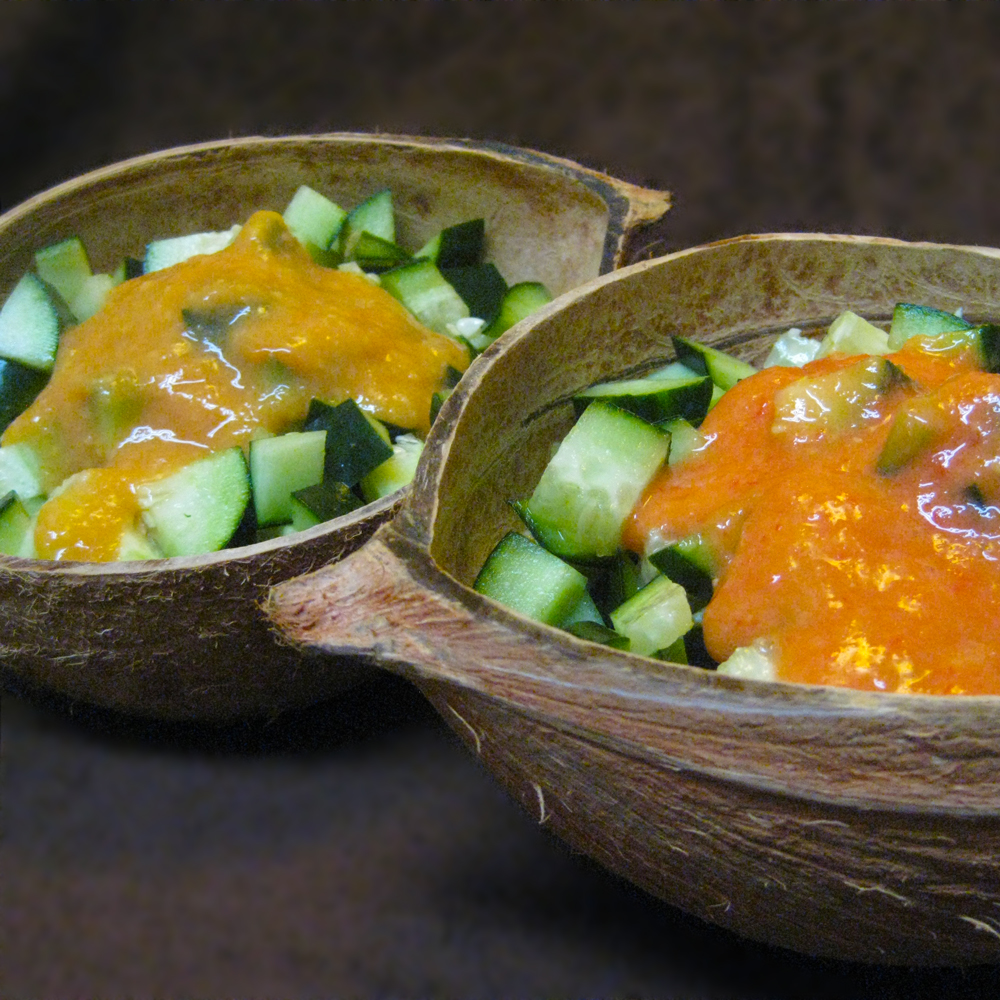 "Here are the amounts of ingredients I used to create Dr. Graham's recipe (below). The photograph I took shows the two variations: no sweet pepper on the left, and sweet pepper included on the right. Both versions have uniquely distinct tastes and are truly simply delicious. It's a great recipe to serve with decorative serving containers. We enjoyed served them in coconut shell bowls Darrel and I had recently. Enjoy this, we did!"
– Janie
Dr. Graham's Simply Delicious Cucumbers:

Coarse chop cucumbers
Blend mango with tomato
Pour over cucumbers
Serve at room temperature

Optional: blend in romano pepper.
What is a romano pepper? You've likely heard of bell pepper. Romano is another variety, looks something like an icicle. Maybe six inches long. Any type of sweet pepper will do.
These are the proportions used in Janie's photo. Note: only half of the sauce is pictured.
Ingredients

(Adjust amounts and proportions to taste)

: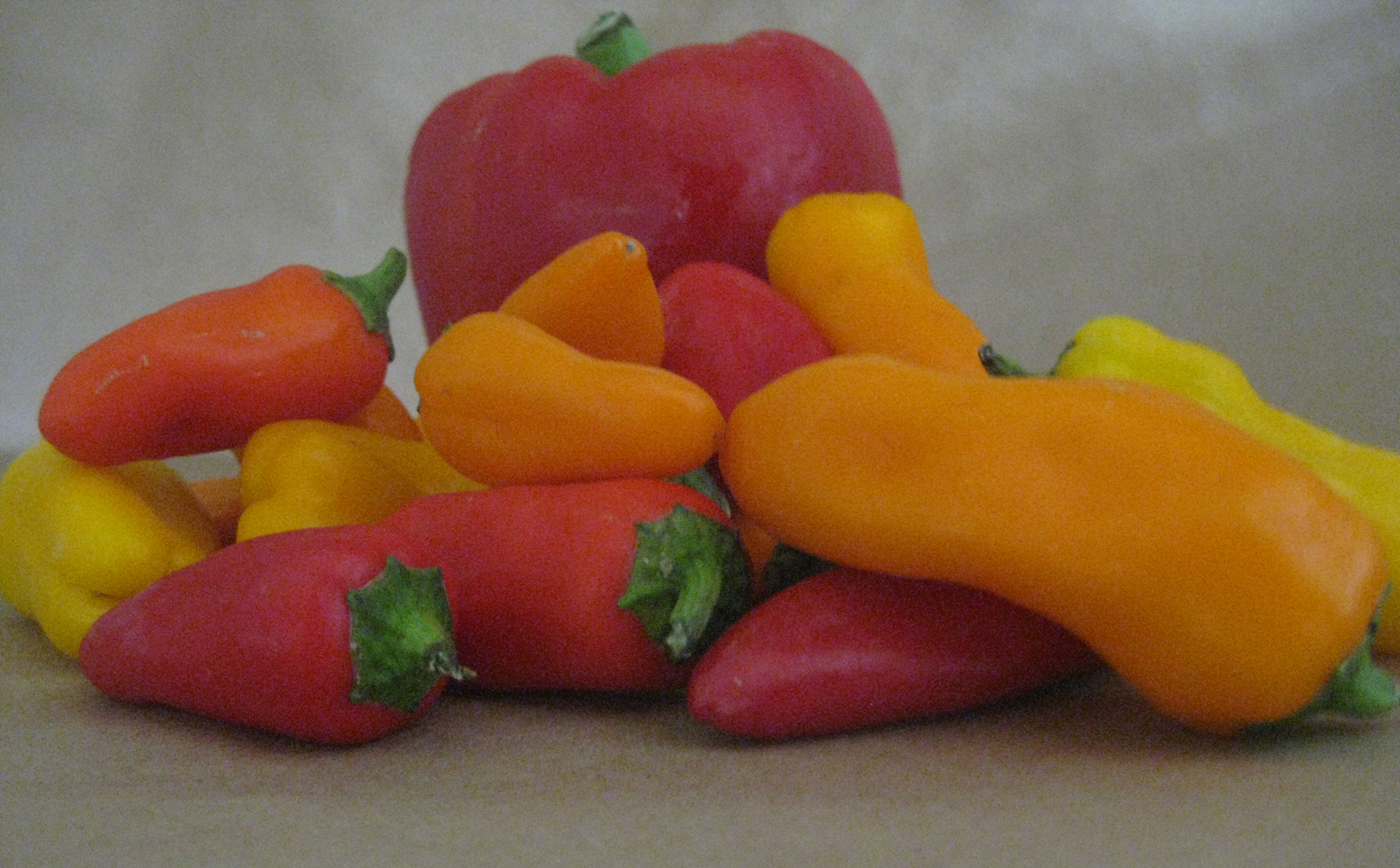 Sweet Peppers
2 cucumbers, medium-large
1 C mango (about one medium), fresh or frozen
1 C tomato (about one large)
¼ C sweet pepper, red romano, bell, etc. (optional)
Equipment:
blender
knife and cutting board
serving dish, bowl, or other container
Directions:
If using frozen mango, put it in your blender with the tomato to defrost a bit while you wash and prepare the other ingredients. If using fresh mango, place mango (without peel and seed) into blender with an approximately equal amount of tomato. Wait to blend this until right before serving.


Coarse chop cucumbers with peel and place in serving container(s).


If making both versions, start without sweet peppers. Blend mango and tomato until smooth.


If making both versions, pour non-pepper version on it's cucumbers.


If making sweet pepper version, add sweet peppers to mango and tomato in blender and blend until smooth.


Pour sauce from blender on cucumbers.


Serve. Serves two as a side dish. There is enough sauce to work with an additional 2 cucumbers if larger servings are desired.