Spanish Rice
by Dr. Douglas N. Graham and Chef Katy Craine
Published: Tue, 29 Apr 2014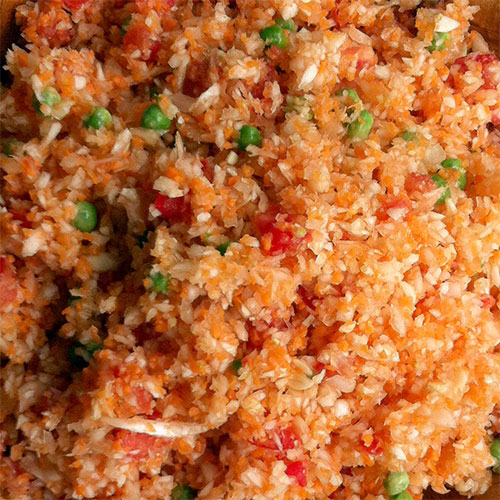 Ingredients:
White Cabbage
Carrots
Garden Fresh Sweet Onion
Tomatoes
Freeze Dried Peas
Lime Juice
Cumin
Method:
Soak the peas in the lime juice for ten minutes before adding.
Process the cabbage and carrot to a rice-like texture using the s-blade. This will be your rice base. Err on the side of chunky or you may end up with a puree.
Dice onion and tomato and add to the "rice" in a large bowl.
Mix everything together with the cumin.
Serve in cabbage or lettuce leaves accompanied by guacamole and a large taco salad.
Servings: 3