UK Fruit Fest Testimonial
by Dorothea "Dot" Vasicek
Published: Fri, 11 Jul 2014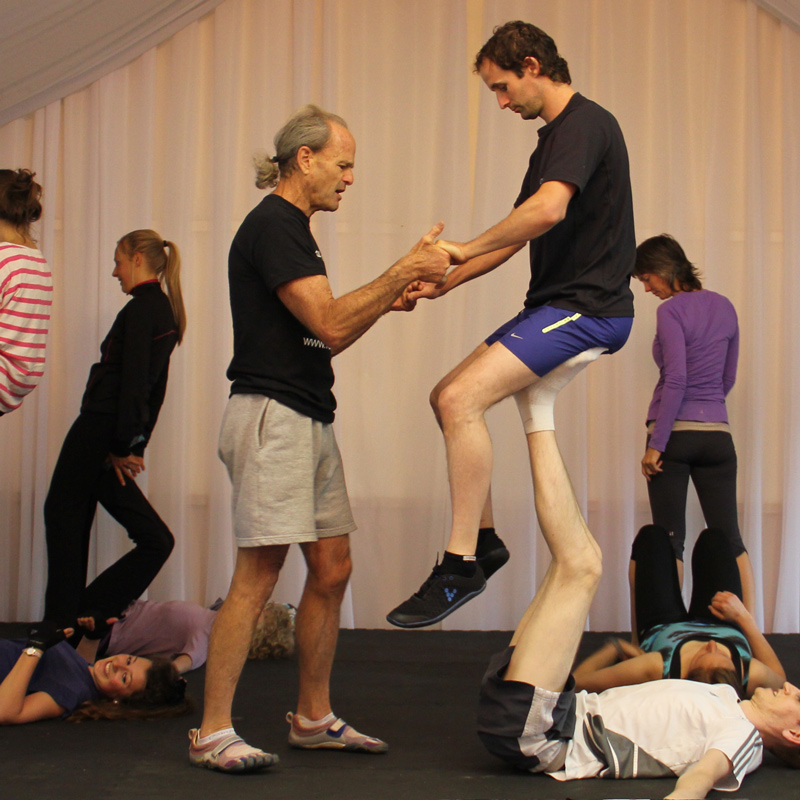 When I heard about the premier of the first annual UK Fruit Fest, I just knew I had to be there. My dear friend Katy Craine would be heading the kitchen, and judging from prior experience I knew how well we worked together in that niche, and I wanted to be by her side. I knew that I belonged as a volunteer in the kitchen.
The event was small enough to feel extremely intimate, while at the same time large enough to not even be at risk of getting dull. Coming from the United States, I felt warmly embraced by everyone who heard me open my mouth, all of whom were no less than shocked that I had come so far to volunteer.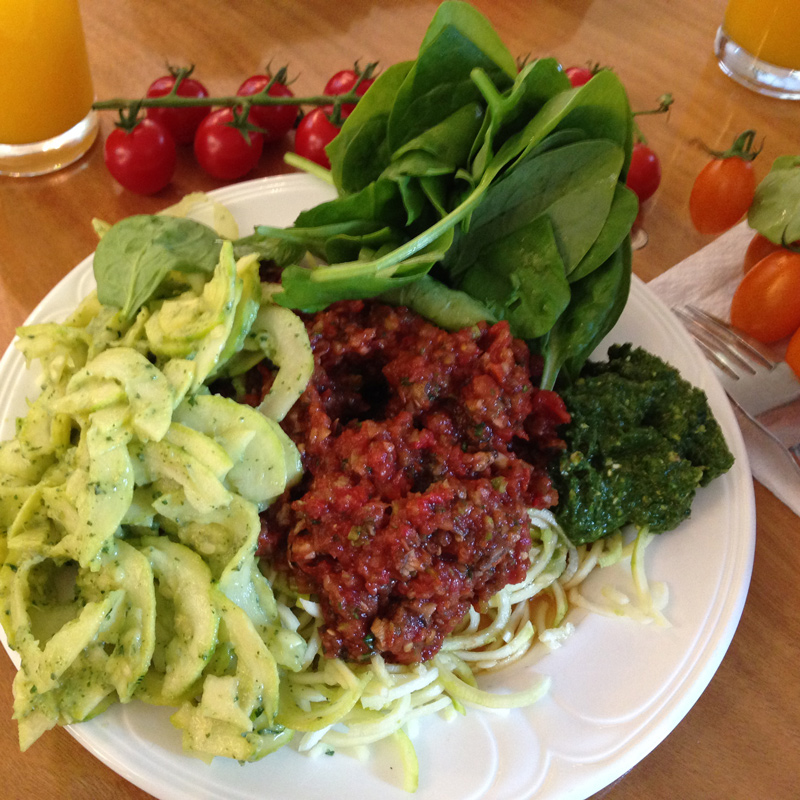 Volunteer positions at these types of festivals are perhaps notorious for being overly laborious and downright exhausting, and for me that rings true, but only because that is what I chose. The other volunteers were given shifts and remained flexible in terms of what classes they wanted to attend and with which mealtimes they were committed to help. The flow of the entire program was seamless; we all put our hearts into whatever needed to get done and stayed on task until it was completed. This group of highly motivated friendly volunteers, under Chef Katy's direction, managed to pull off quite definitively the most impressive food presentations ever made at a fruit festival.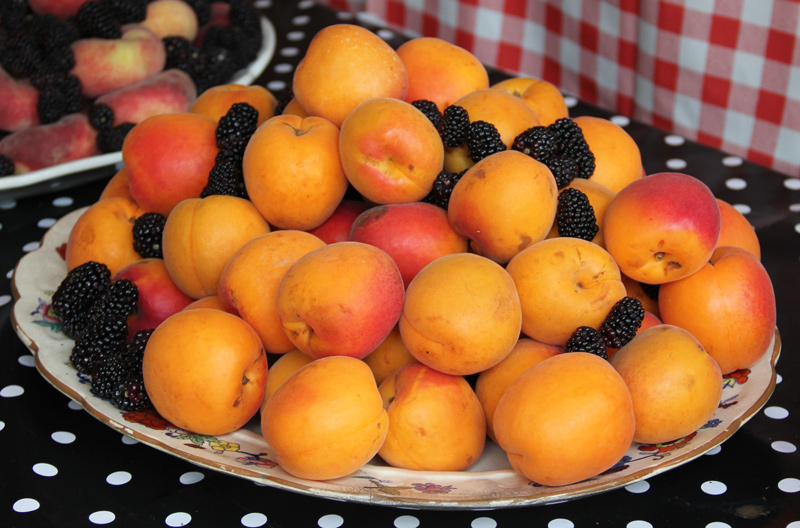 We gorged on endless apricots and donut peaches, seasonal berries, cherries, and melons. Ripe bananas were always plentiful, and we recreated them every lunch, either in smoothie or ice cream, to everyone's delight. In addition to the temperate climate fruit, we were also provided an array of special tropical options including dragon fruit, lychee, and fresh durian! If those delicious lunches weren't enough to tantalize your taste buds, then the mere sight and smell of each dinner, let alone the sensational tastes, would have surely satisfied your palate. We prepared some sort of sweet juice concoction from citrus, berries, or sub-acid fruits, nearly every night, followed by a never-ending salad bar with options ranging from make-it-yourself to pre-mixed creations, with abounding dressing toppers. Everyone seemed to unanimously agree that the quality of every piece of fruit was downright sensational. We had it confirmed at every meal by the attendees that everything just kept getting better and better.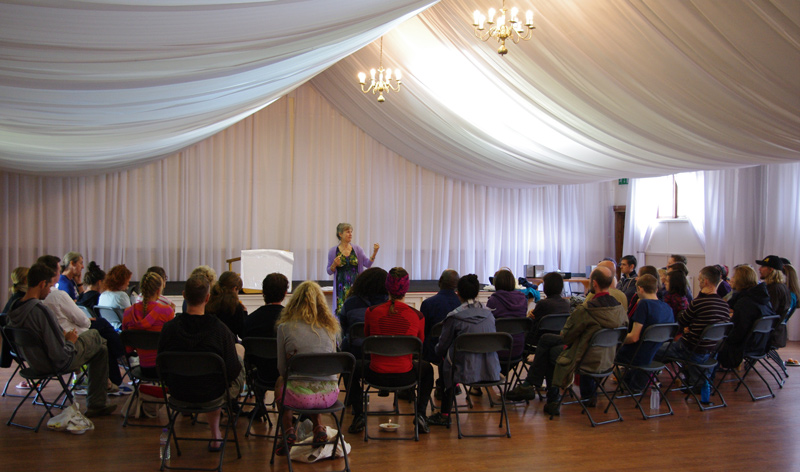 I did manage to break away from my kitchen duties long enough to participate in a workshop given by Professor Rosalind Graham, on self-love. The hour long hiatus was more than enough to recharge my emotional battery as she touched on all points that I needed to hear. I was so impressed with her stage presence and clarity of message, that I truly believe it was worth it come to England, just to hear her speak.
All of the presenters helped create a safe environment where they were easily accessible and totally approachable. Ronnie, the event organizer, was in his element, obviously pleased with how well his event was running and also always available if needed. I loved meeting so many new people, deciphering their various accents, and then finding that we all have more in common than we realize.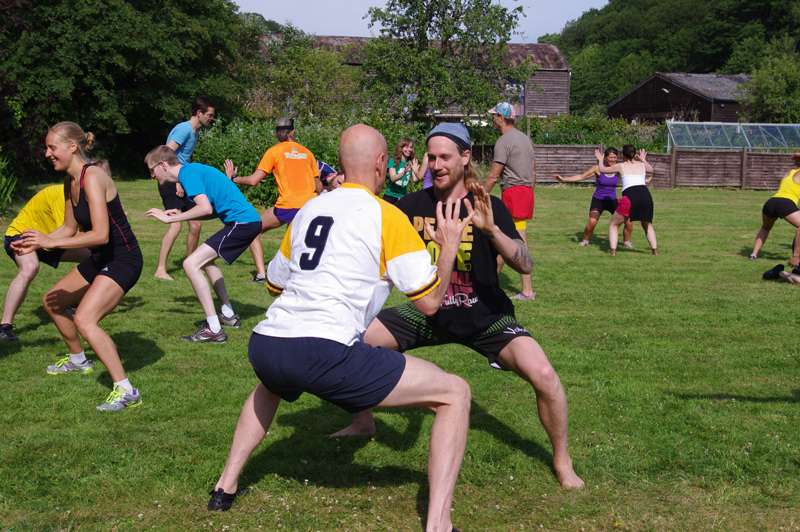 Where ever I go, I find that 80/10/10 attracts a special group of people – a type of clan that instantaneously feels like family. Nowhere has this been truer than at the UK Fruit Fest. Even from my experience of being tucked away in the kitchen, organizing produce, or hauling boxes around, I felt fully embraced and surrounded by the unconditional love and good vibes of all attendees, organizers, and presenters. The UK Fruit Fest was nothing short of phenomenal, and I'm sure will only prove to grow in years to come as people realize that this is the place they need to be to experience education, support, fun, and health during the long summer days in Western Europe.
---
Join Dr. Graham, Prof. Rosalind Graham, Grant Campbell from FoodnSport
at this year's UK Fruit Fest held at the LodgeHill Recreational Center.


More information and to register...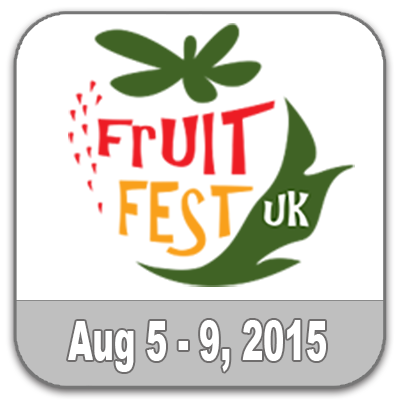 ---