Dangers of Cooked Food: KEY Talk live online event
by Dr. Graham
Published: Tue, 16 Feb 2016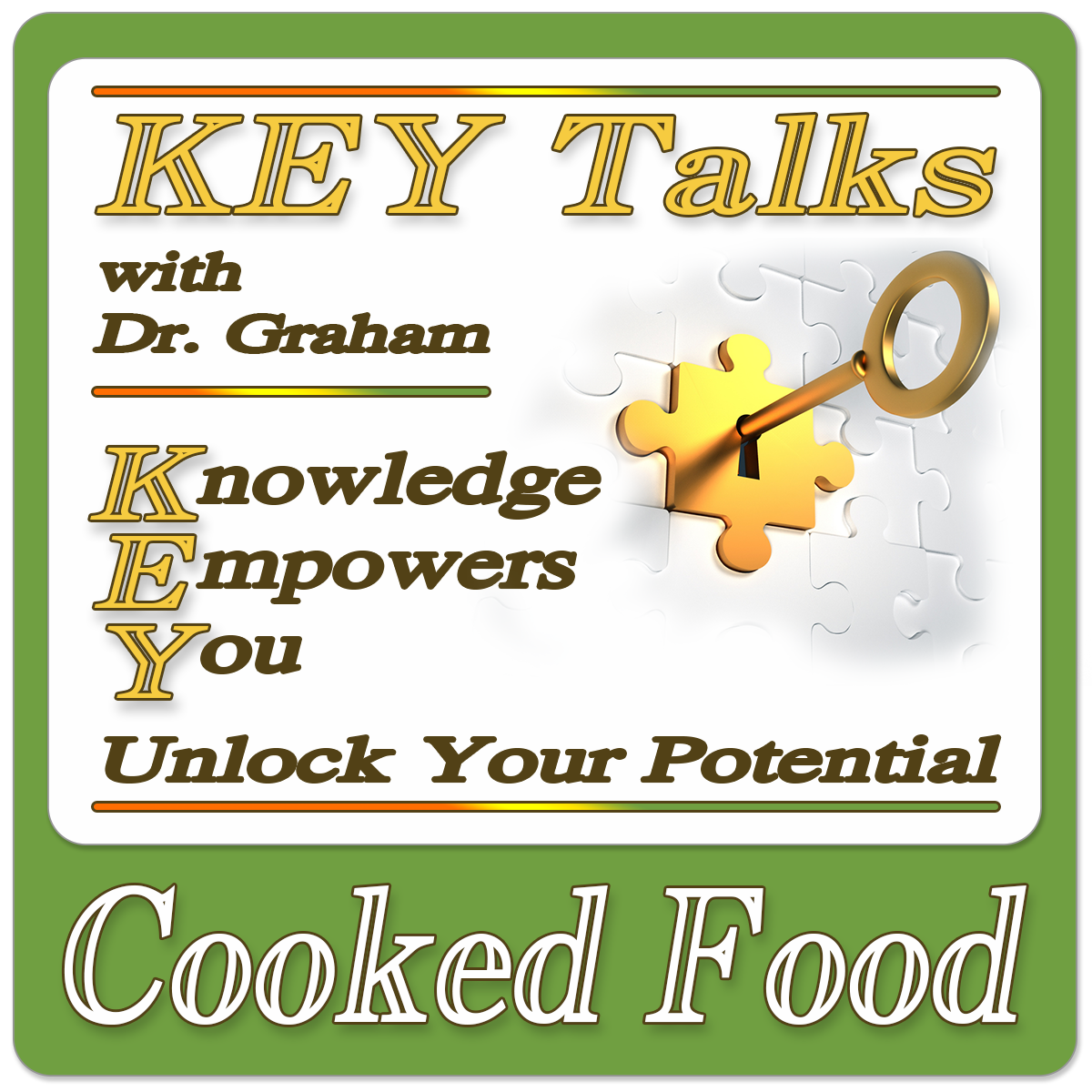 Discover the Dangers of Cooked Food and unlock your potential!

Dr. Graham brings over 30 years experience to help you succeed
This was a live lecture event via webinar
with Dr. Graham

Missed the Live Presentation? It's never too late to watch the replay!


Join Dr. Graham for his live presentation followed by Q & A, and get your questions answered. Watch the replay anytime.
Date:
Sat Feb 27, 2016
Time:
1pm EST (GMT -4)
Length:
60 minutes + Q & A
Includes:
Lecture + Q & A
Replay:
Available if registered
Location:
Online Webinar
(No Travel Needed)
Price:
$19.00

A Sampling of Topics Include:
Find out how cooking is dangerous for the environment and why cooking stands alone as the #2 cause of environmental destruction.
Uncover the connection between cooked food and auto-immune disease, leaky gut, and mal-absorption syndrome.
Learn how toxins formed by cooking can lead to increased nutrient needs.
Many of the foods we eat cooked, but wouldn't eat raw result in skewed nutrient interactions. Discover just how detrimental this imbalanced nutrition can be.
Find out which carcinogens are created in various cooking processes.
Strengthen your motivation and resolve to eat and live healthily.
Dr. Graham will take time to answer your questions as well after the presentation.
Just $19 to attend and watch again and again at your leisure.
Get the scoop from Dr. Graham on Cooked Food!