Louise Koch (Fruity Lou) Interview
Published: Mon, 06 Mar 2015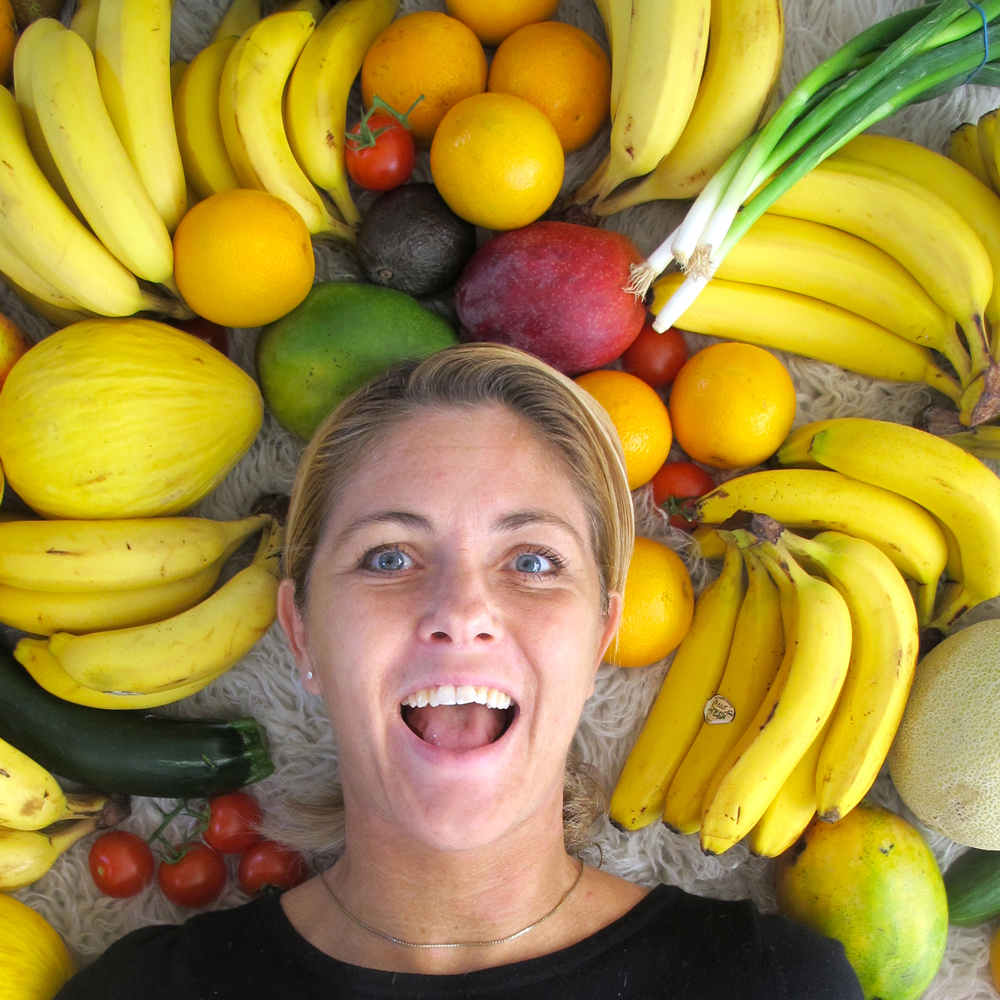 PERSONAL LIFE
Tell us a little about yourself
Well, I'm 41 years old and live in Denmark during the summer and in Thailand during the winter.
I'm a high level ballroom dancer and practice several times a week and aim for competitions in the future.
When I was young I travelled the world as a tour guide and used to party a lot. Later I got my degree in television production from London and USA and for about 14 years I worked as a television journalist and a graphic designer. A few years ago I left all of this behind in order to help people regain their health through a raw diet and lifestyle, also taking over running the Fresh Food Festival.
How long have you been pursuing the 80/10/10 lifestyle?
I started the diet back in July 2009, almost 6 years ago.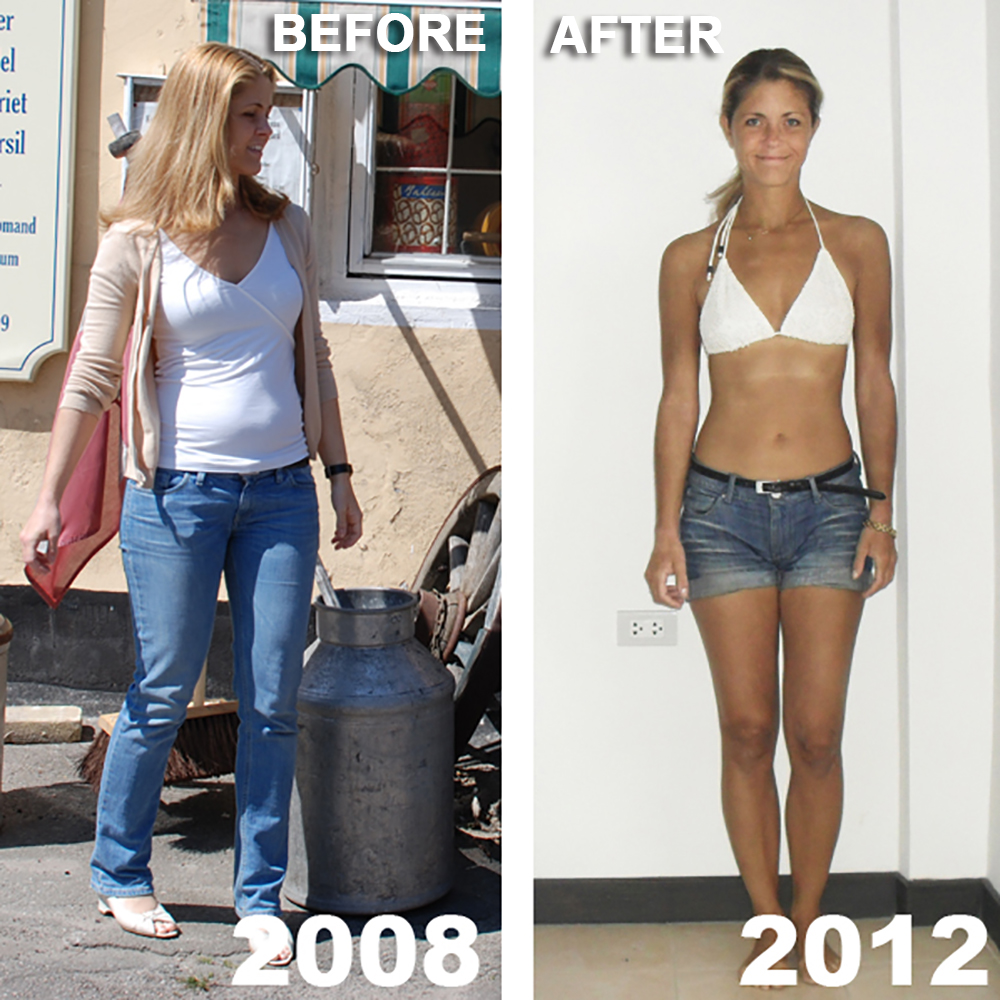 Why did you choose this path?
Ever since I began my studies back in 1996 and especially from 2000 and onwards I slowly got progressively more and more ill.
I suffered from both severe adrenal fatigue, high liver count, jaundice, gallstone pains, daily anxiety attacks, insomnia, candida, gout in my toes, PMS, edema, low back pain, food intolerance, dry mucous membranes, a low sex drive, low hormone production, inflammation, short term memory loss, infertility and an even longer list of other things.
One doctor even told me that according to a test, I had so much damage to my cells and DNA that the next step would be cancer if I did not do something radical.
At some point, I was so ill that
I could hardly leave my bed for several months
, so I was getting pretty desperate. I took lots of medication and tried every treatment I could think of, but those efforts were in vain. I had reached the point where I was willing to try anything and when I read about the raw vegan 80/10/10 diet online I figured I had nothing to loose by giving it a try.
After only a very short while on 80/10/10, I started to see health improvements and today I'm completely free of all of the ailments (apart from some minor eczema) that I used to battle with.
Do you eat 100% raw? Please explain why.
I eat about 95% raw and I have since I began. I choose this because it made it easier for me to stick with a high raw diet long term both socially and personally. Knowing that I allow myself the option to eat something else somehow makes it psychologically easier for me. I feel free and at peace with my diet this way. Fortunately, most of the time all I want is raw fruits and vegetables because they make me feel my best.
Do you have remaining health issues that present additional challenges to you on this lifestyle?
I am still experiencing some eczema that I have had since I was about 1 ½ years old. Thankfully it is now much less severe and is becoming less and less so as time passes. In time, I'm sure it will completely disappear like my other ailments did. It is understandable for it to take a longer because I've had it for so many years.
Do you still ever have cravings for cooked foods or gourmet high-fat raw foods?
My cravings very much follow my mood, so if I'm stressed out I may crave highly addictive foods like bread, pasta and potato chips. As it is likely an urge to subconsciously numb the stress and emotions with food, I make an effort to stay happy and stress free as often as I can.
What are some of the personal benefits you've experienced since transitioning to a strict 811rv diet?
Besides an overall improvement of my health,
I'm also much happier and more easy going now.
I have gained a ton of new friends and
completely changed my whole outlook on life in general
. I even became more spiritual and started to use the Law of Attraction.
Today I feel a much deeper connection with everything around me.
SOCIAL & TRAVEL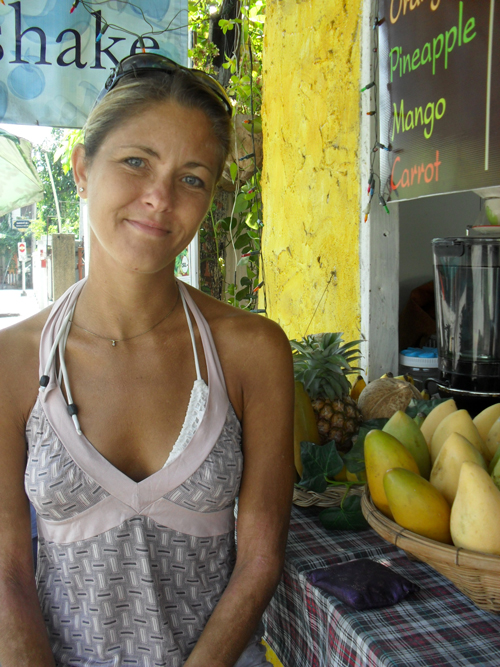 How have you found it socially to eat this way?
Because most of my friends eat the same way as me it is not difficult at all. When I visit family and old friends they accept my choice. I either bring my own food or they make something for me. It is easy!
How have your family and friends reacted to your dietary choices?
In the beginning they were a bit sceptical and thought it was a crazy fad that would pass soon. But when they later saw what it did to my health and that I stuck with it, they accepted it. Today we have a sort of silent agreement that if I accept their way of eating, they accept my way and it work very well. We even make a bit of fun with it sometimes.
Can you tell us about some difficult realities of eating an 811rv diet in a world of SAD eaters?
I don't find it difficult because I choose to make it easy. I meet a lot of people who do find it difficult but I think you have to be willing to do something different and be proud of that. I never force my diet upon anyone and try instead to lead by example. Often when SAD eaters ask me what I'm doing I stay a bit secretive so they get curious and keep asking questions.
VEGANISM
How long have you been vegan?
About 5 ½ years. I never deliberately chose to be vegan. It just came naturally with my quest to improve my health.
What about veganism appeals to you?
I really appreciate that I don't harm the animals and that it makes my body and digestion feel light. I also appreciate that for the past 5 ½ years I didn't eat about two thousand servings of meat that I would have otherwise consumed, and I think a few cows, pigs and chickens appreciate that too.
FRESH FOOD FESTIVAL, DENMARK
What is your role at the Fresh Food Festival (FFF), which is said to be the world's longest running 100% raw vegan festival?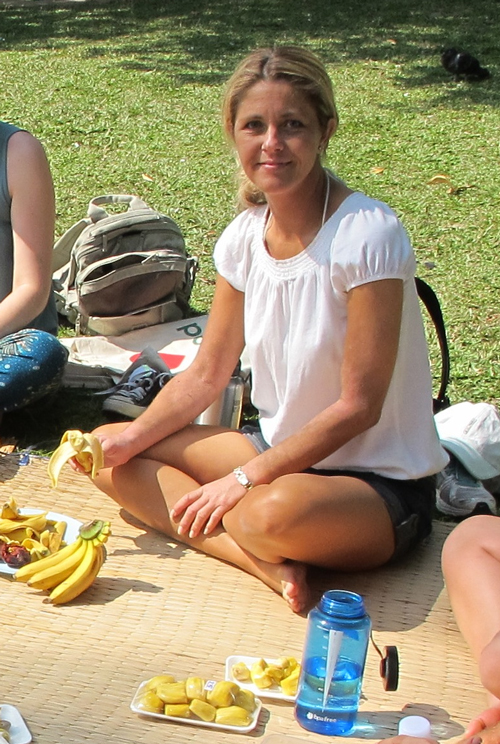 I took over running the FFF last year.
What are the dates it will be held this year (2015)?
July 16-19, 2015
To personally succeed in adopting a healthy lifestyle and continue growing and developing socially, how important do you think it is for people to attend events such as the FFF?
I think it is extremely important because a lot of people have never met other people who eat, live and think the way they do. By connecting with others through the festival suddenly they don't feel like the weird one out. People become tremendously motivated and inspired when they are amongst like-minded people. Long lasting friendships are made and knowing you have mutual support when you need it is very important in a world that eats very differently.
What feedback do you get from attendees that the festival has enhanced their lives?
People are super appreciative and often tell me that it was what they needed in order to stay raw long term. It simply gives them that extra motivation and dedication to continue afterwards. For a lot of people the festival is the highlight of the year and it is for me too. That's why I decided to take it over even though it is a lot of work. If I hadn't done it the festival would probably have ended and I couldn't bear to see that happen.
What is your vision for the festival? Compared to last year what will be different at the 2015 FFF?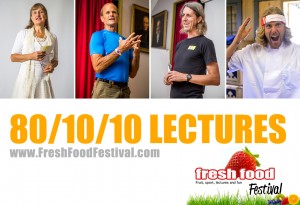 My vision is to make it four amazing and unforgettable days with such a high and positive vibe that it almost 'lifts the roof'. I want to keep the best from the previous years but also add new and exciting activities and speakers each year so that people want to come back. This year we will have three new speakers: Anne Osbourne, Paul Tarbath and Yulia Tarbath but also some great returning ones like Doug and Rosalind Graham, Chris Kendall and myself. Other new activities on the 2015 schedule are Qi Gong, barefoot running, a talent show, a panel discussion and an open microphone session.
There always seems to be a wonderful mix of people from young to old, sick to healthy, athletic to sedentary, and long term 811rv to those eating 100% raw vegan for the first time. Why do you think the FFF has so much appeal to such a wide demographic of people?
To be honest I'm not sure why it is, but I generally find that people on this diet and lifestyle are very open to connect with like-minded people no matter their age, experience or background. At the festival everyone is genuinely excited to meet and connect with other people who share their views. We offer a broad variety of activities such as fitness for the sporty people, speed dating for singles, and games and activities for the kids, which likely also plays an important part.
Is the festival affordable, even to families?
We try to keep the prices for kids really low so that even families can afford to go. It is a great way to spend the summer holiday and this year we have more kids going than ever.
How has the Fresh Food Festival personally affected and influenced you?
The festival has been an important part of my life since 2010 when I got to meet Doug Graham for the first time. This meeting helped me to believe that I could regain my health and I gained a lot of important information from the festival and his talks.
Even the friendships I made with other guests along the years are still lasting. Then in 2014 when I took over the festival it had an even greater impact on my personal life because I had to quit my job and my work insurance in order to start my own company. Now half of my year is focused around preparations for the festival and it is really great to work with something that I enjoy so much.
Is there anything else you would like to share with us about the FFF?
We really want to give everyone a chance to go so we give discounts for students, retirees, children, kitchen volunteers, people who camp and for those who book before April 1st . We have people coming from all over the world. Many people even come alone, not knowing anyone when they arrive, but that quickly changes especially with all of the conversations at mealtimes.
DR. GRAHAM, THE 80/10/10 DIET, FOODNSPORT
How did you learn about Dr. Graham and 811rv?
When I was ill I founded a Danish online group for people with adrenal fatigue. A girl in the group wrote about the 80/10/10 diet and how it had helped her. I naturally got curious and began to watch YouTube videos and shortly after I ordered the book
The 80/10/10 Diet
.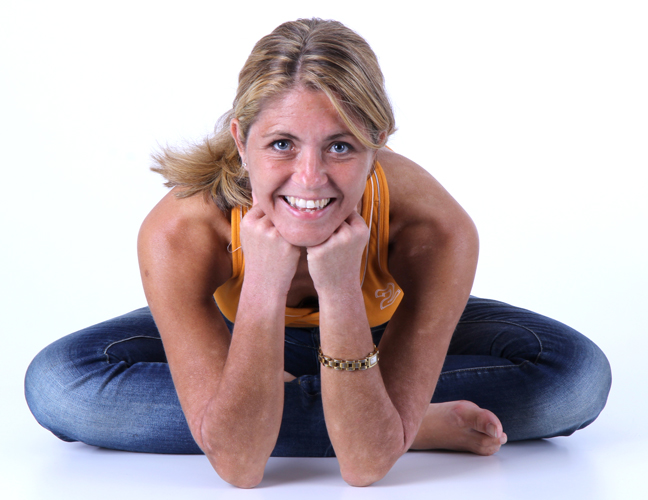 What is your personal opinion of Dr. Graham's book, The 80/10/10 Diet?
The book completely made sense to me after I had read it. I found it to be very important and inspiring. I highly recommend it to anyone who wants to feel better and live a healthier life.
Have any particular points or messages in The 80/10/10 Diet stuck with you, above all else?
I would say especially the part about how fat and sugar affect each other. I had a lot of candida before and The 80/10/10 Diet gave me a whole new understanding of how to deal with it. This was really important to me.
WRAP UP
What one piece of advice would you give to somebody new to 811, or someone who is looking to refine their health program?
Give it a try for one or two months and then you will know if it is something for you. Remember that you don't have to do it 100% from day one if you find that too overwhelming. You can start by replacing one meal a day with raw fruits and vegetables, then two meals, etc. Every diet or lifestyle improvement you are willing to do is worth the effort. Be aware that you may experience some temporary detox symptoms when you make dietary and lifestyle improvements so it is important to make connections with supportive people who are knowledgeable and experienced, so you can be sure whether you are experiencing something normal or whether you should see a doctor.
Do you plan to change anything or do anything differently with your 811rv regimen, going forward?
Not really. I'm pretty happy where I'm at with my green smoothie in the morning, exotic fruits during the day and large salads with fruits in the evenings. Maybe I'll eat less raw in the future or maybe I'll eat more raw. It is hard to tell but right now eating this way is what I enjoy.
---
You can find Louise Koch on Facebook, or at her website, fruitylou.com.. You can find more about the Fresh Food Festival in Denmark at its website: freshfoodfestival.com..
Additional Resources
Articles:
---
Retreats:
| | |
| --- | --- |
| Practical Skills To Thrive | Empower Your Inner Goddess |
---
Memberships:
| | |
| --- | --- |
| Solidify Your Foundation | Lifestyle To The Next Level |
---
Self-Study Materials:
The 80/10/10
Get Started
Combo


Mabel and
the Label



Nurturing Peace
(2-CD Audio Set)