Spring is Full of Promises
by Dr. Graham
Published: Thu, 02 Apr 2015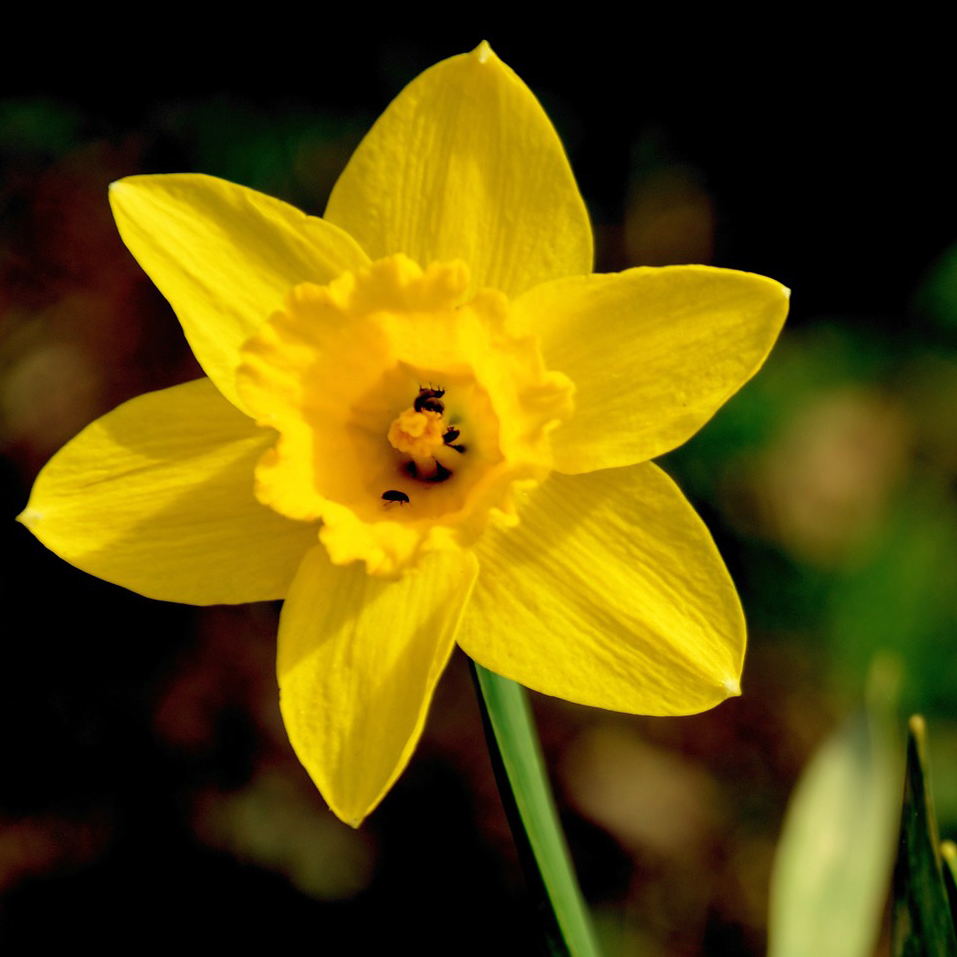 Daffodils are blooming, and spring just can't be far behind.
From the beginning of December till the end of March is a long time to live on limited varieties of fruit. The food cycle begins anew with spring, but often nowhere near as rapidly as we fruit lovers would prefer.
There are tricks to succeeding with 811 (80/10/10) through the long months of winter.
The first tricks were accomplished last autumn, when we successfully put off the onset of winter and its limited availability of variety by using as many of the autumn-ripening fruits as possible. Many varieties of apple, pear, and grape are accessible only during the autumn months. The persimmon season used to be a mere four weeks, primarily the month of December, but as persimmon gained popularity the season has expanded too. You can now purchase persimmon from early in November till well into January, and they will last at least another month, if you purchased enough.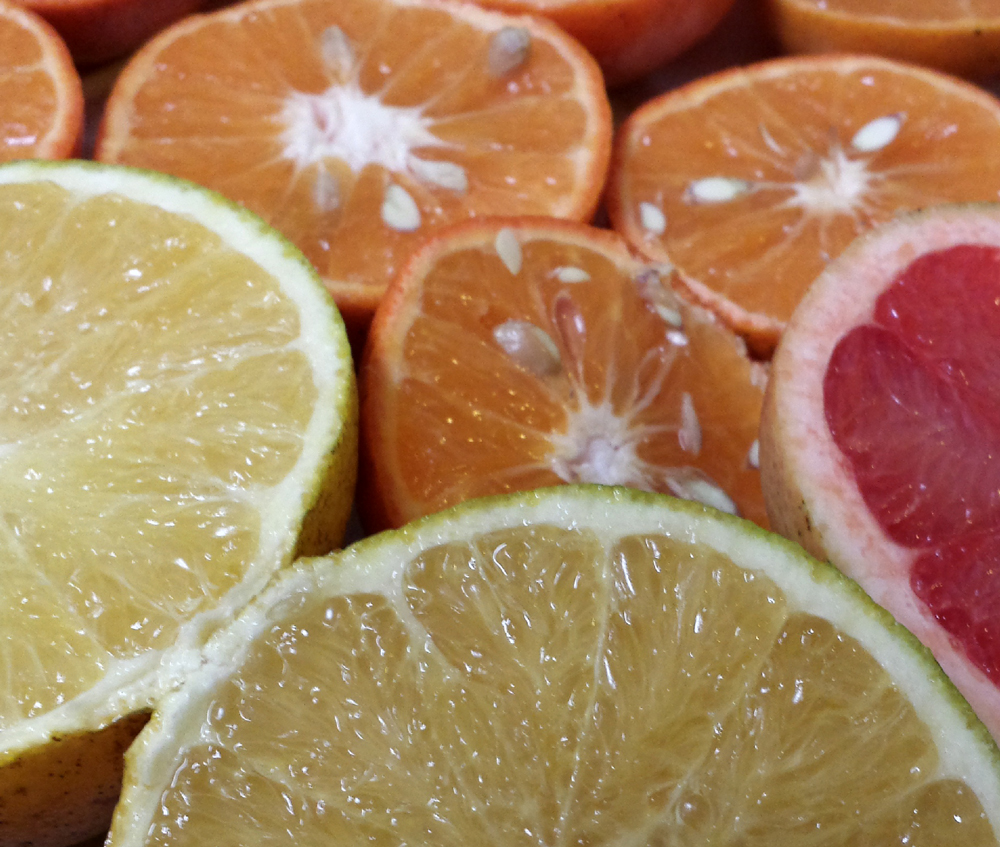 Orange, Tangelo, and Grapefruit Fruits
We further eased the stress of lack of sweet fruit in winter by appreciating as many types of citrus as we could find. From traditional oranges to navels, from tangerines to tangelos to clementines, white pink and red grapefruit, ugly fruit, pommelo, etc, the citrus options are huge. And let us not forget that the Costa Rican pineapple season peaks in February. Still, we await the arrival of spring's sweet bounty with eager anticipation.
Strawberries may be the earliest of the spring crop of fruits, but rhubarb is truly the first taste of spring. Where strawberries rarely come in before mid-May, rhubarb can be ready two months earlier. Granted, rhubarb is not technically fruit, and certainly is not sweet, but it has all the vitamin C and as rich a flavor as any acid fruit.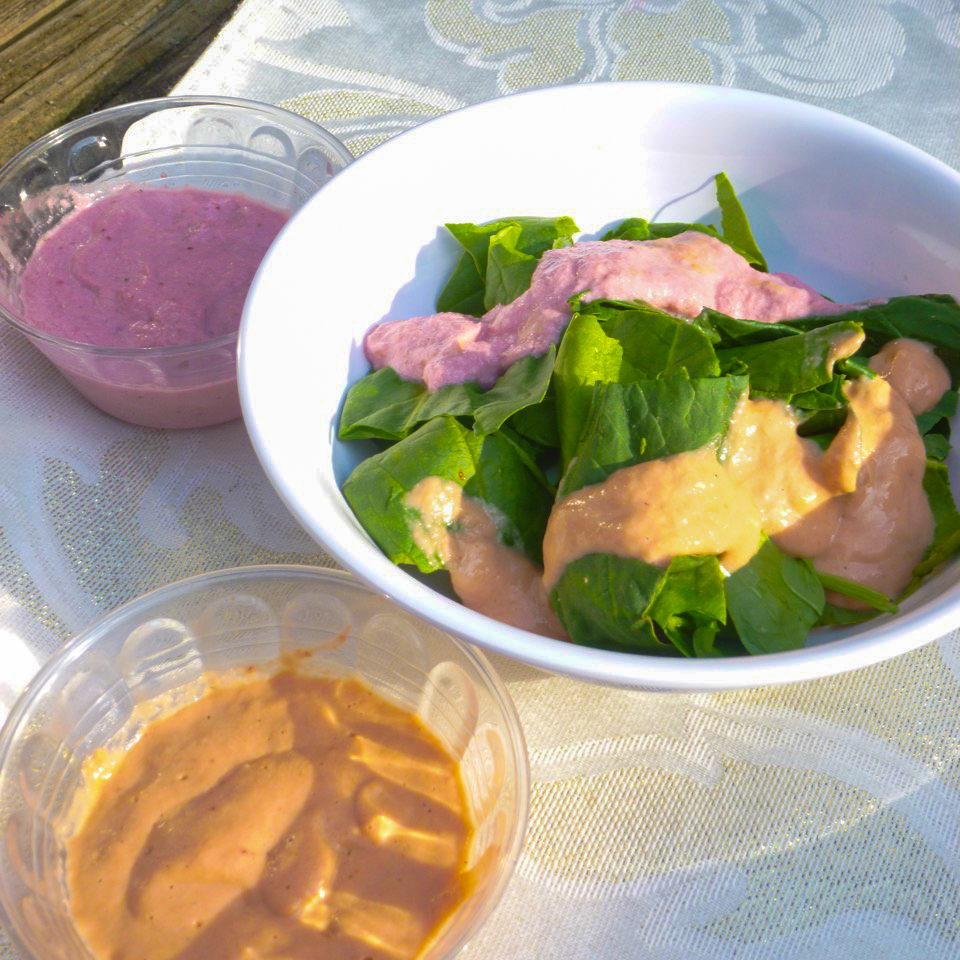 Strawberry Rhubarb Dressing or Dip Recipe
If you haven't been including fresh rhubarb in your diet, it may be a food you really should consider. Be on the lookout for quality autumn fruits in spring too, from south of the equator. Stone fruits tend to be disappointing from South America, but the grapes are often superb, and add much needed sweetness and appreciated variety to what can otherwise be a relatively repetitive spring diet.
Stay on the lookout for other treats during the winter months, as specialty foods do pop up in the markets now and again. Pomegranites in December and January are always a treat. Growers in South Florida are harvesting canistel, sapodilla, mammea, and papaya all through the winter months. You can order from
Robert Is Here
, in Homestead FL, and he'll ship to you. Tell Robert that Dr. Graham sent you. We've been friends for almost fifty years. He doesn't sell organic produce, as a rule, and his prices are not the lowest, but the quality of his fruit is very tough to equal.
Enjoy the winter fruit and know that the most luscious time of the year is just around the corner.
Additional Resources
Articles:
---
Retreats:
| | |
| --- | --- |
| Practical Skills To Thrive | Cultivate Your Inner Chef |
---
Memberships:
| | |
| --- | --- |
| Solidify Your Foundation | Lifestyle To The Next Level |
---
Self-Study Materials:
The 80/10/10
Get Started
Combo


The Cause Of Health
Dr. Graham's Lectures
(10-CD Set)


Raw Health Series 2:
Acquiring Vibrant Health
& Keeping It